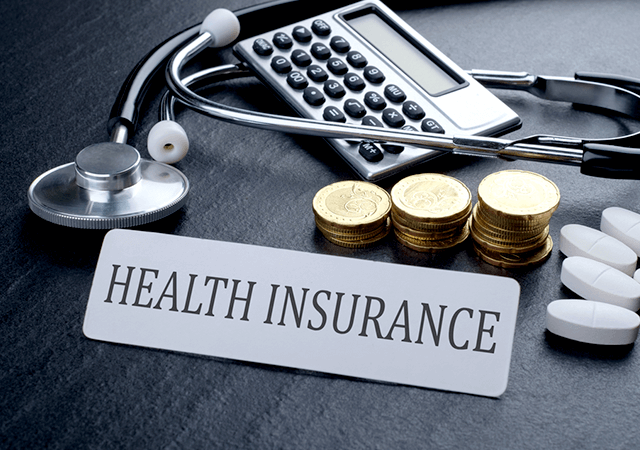 As the popular saying goes, "Health Is Wealth!" The statement holds true and shows us the importance of health above everything else. Even if you are the richest person on earth, if you do not have the health to enjoy it, then there is no use to the riches you have. Hence, the real wealth you can ever have is good health. If you are healthy, then automatically happiness follows. You can earn and achieve all your dreams if you are heathy.
Health is one of the crucial factors that determine the success of your life. Hence, all of us are indebted to take care of our health as a top priority. Even if we take extra care by exercising and eating healthy food, still the uncertainties of life looms large in front our eyes. Hence, you also have to take adequate measures to face these uncertainties of life. The best way to face these is to opt for a health insurance. It acts as a complete coverage to protect you from all the uncertainties and makes life worth living by facing the obstacles bravely with full financial support. Let us take a look at the points that highlight the importance of buying health insurance in India .
Be Secure Financially!
A health insurance helps you to stay secure financially as you will not have to witness your bank balance draining off when the hospital bills raises higher and higher beyond what you can afford. The medical costs keep on increasing every day. The inflation rates also add to the woes. If you happen to get hospitalized due to some accident or health implications, then a series of hospital related costs follows. It includes the doctor's fees, cost of diagnostic tests, medicines, room rents, and other treatment charges also get added to the hospitalization charges. You may argue that if you go to government hospital, then the charges will be less. But, here the issue is that the government hospitals are not equipped with technologically advanced facilities for treatments. Hence, it is always better to have a health insurance which will cover all your health-related expenses so that you can get treatment in a well-equipped private hospital with all the latest amenities.
Get The Best Health Care!
If you become ill or encounters an accident, a health insurance can ensure that you will get the best health care available. Otherwise, limited finances can force you to compromise on the health care you receive. This can also be a cause for you or your loved one not getting the right treatment at the right time. Why take a risk with your help when a health insurance can assure you that you will get the best possible treatment at the best place? So, the next time you get ill, stop worrying about the hospital bills! Just concentrate on finding the best possible place from where you can get the right treatment. The rest will be taken care of by your insurance provider!
Get Tax Benefits!
One of the greatest perks of getting a health insurance is that you get tax benefits along with it! We are all always on the look out of some ways to reduce our tax rates, and a health insurance gives you exactly that! In India, if you take a health insurance for your family, then you are liable to get tax exemptions. Thus, by taking an insurance and securing yours and your family's health, you also get great discounts on the tax amount to be paid!
Pre-Existing Diseases Coverage
You may already have a serious ailment or health condition at the time of taking the insurance itself. In such cases, your health insurance will cover that too. But, always make sure you speak to your insurance provider about the medical condition you have. It also helps you to choose a coverage that focuses more on people who undergoing similar situations. Thus, you get exquisite care and services from the same insurance provider. Without being bothered about the rising hospital bills, you can take a health insurance converge and be assured that you and your family members get the best hospital treatment and hence get cured and back to normal son. remains same.
These are the reasons why a health insurance is considered to be important. Without a health insurance, you will be left in the dark without knowing the ways to meet the financial obligations involved in a treatment. Hence, it always better to take a health insurance and get your peace of mind back. Routine health-check-ups ensure that even if you have a critical illness, you are fighting back in every way he can. For a change, you can focus more on healing the injuries or illness rather than searching for a hospital which takes patients at a very nominal amount. Your insurance will pay for all your health issues, whereas in hospital I'm not even allowed to go near her.