Choosing the right surgeon could be as tough as taking some major life decision. We must select the best from the limitless options available in front of us. There are various parameters that need to be kept in mind. The whole process sounds a little too painstaking from originality. Dr. Morris Ritz has some suggestions for you on choosing the right surgeon that you should go through before finalizing your doctor.
Breast surgery may seem exciting and interesting, but it needs to be done the right way to have great results. This is what Dr. Ritz suggests:
Choose a member of ASAPS or ASPS
Morris Ritz strongly recommends doctors who are a member of the Australian Society of Aesthetic Plastic Surgeons (ASAPS) and Australian Society of Plastic Surgeons (ASPS). Life-threatening complications may occur every time you go under a knife. So, it is very important to choose just the best.
ASAPS and ASPS members are certified by the Royal Australian College of Surgeons. They are fully and well-trained Plastic and Reconstructive Surgeons.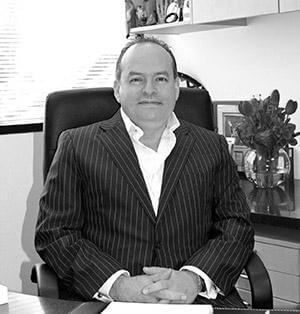 Beware of Non-ASAPS or ASPS Surgeons
It is important for you to understand the importance of qualifications. Some surgeons out there only claim to be qualified whereas, they are not qualified enough to undertake a surgery.
Letters like "FRACS" displayed in a doctor's qualification indicates that the doctor is a member of the Royal Australian College of Surgeon. If not a member of the Royal Australian College of Surgeon, it also means that the doctor has gone through a rigorous surgical training.
Qualifications of the Doctor
Since surgeries involve a lot of risks, Dr. Morris Ritz advices to be very sure that you are in good hands.
You should be aware of the medical qualifications of your doctor.
You should also be aware of the years of experience he or she has. Being under the knife of a surgeon who is probably performing its first surgery is a scary imagination.
Reputable hospital or clinic
This is an important point because all the ASAPS and ASPS member happen to be part of a reputable hospital or clinic.
So, make sure that your surgeon is a part of a reputable hospital or clinic.
This will help you examine those false claiming doctors out there, and you may certainly go for the best.
Morris Ritz is a part of a reputed clinic in Malvern.
Surgery Process and Expenditure
Last but not the least, you shouldn't really opt something that might dig a big hole in your pockets.
You should be aware of the process of your surgery. You must know what is going to happen with your body. Ask your doubts to your doctor so that you don't stay clueless about your treatment.
Before finalizing any doctor, talk to your friends, family, and colleagues. They might help you take the right decision. You can even consult the nurses and hospital employees to know the pros and cons of the treatment as well as the doctor.