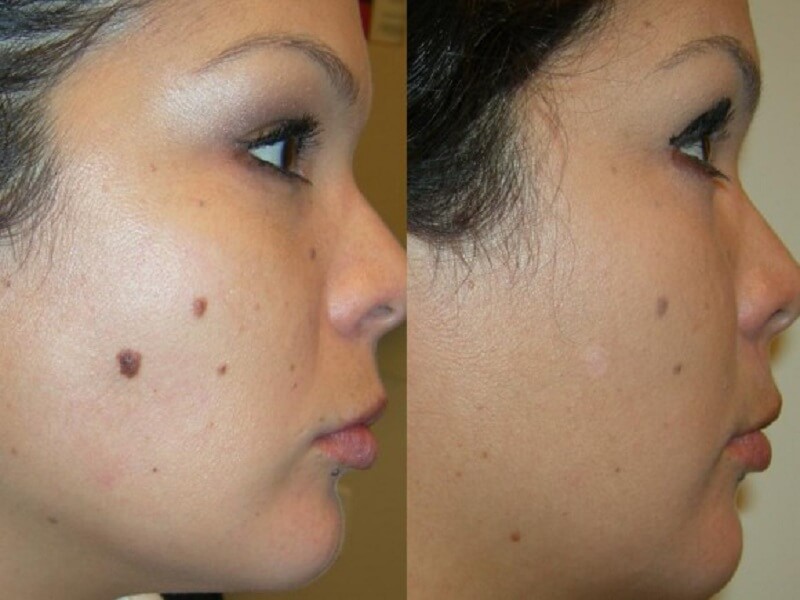 If you have a few moles on your body or face that you're thinking about removing, know that it is a procedure that should be taken very seriously.
There are a number of things to consider before you have your moles removed and it's also important to find a doctor who is experienced with this delicate procedure.
4 Things to think about before removing a mole
Here are 4 considerations to keep in mind before you decide to go ahead with a mole removal procedure.
Removing a mole can impact your health
Removing a mole is not the same as removing unwanted body hair. The procedure can actually impact your overall health over the long term. Instead of having the mole cut out, many patients are now opting for laser removal, a procedure that also removes the colour of the mole. Once the colour is gone, it becomes a lot harder to notice changes in shape and colour, which is how doctors assess whether it's benign. This is something that you should consider when deciding on a mole removal method.
Most doctors will want to surgically remove the mole
Depending on the appearance of the mole and the changes that you have noticed, most doctors will opt to surgically remove the mole so that it can be sent for testing. Another method that is used quite often is radiofrequency as it reduces scarring.You can find out more about the different mole removal options here:
https://www.thedoc.com.au/treatments/cosmetic-mole-and-skin-lesion-removal/
Laser mole removal is still a safe and effective way to remove moles
While it's not as common as surgically removing moles, laser removal is still a great option for certain types of moles. Laser removal is most commonly used on raised moles but if the patient has darker skin, they will need to remove the mole using surgery.
During laser mole removal, some of the tissue is destroyed, which means that it cannot be examined for any abnormalities in a lab. It's for this reason that your moles need to be evaluated by a qualified dermatologist prior to undergoing mole removal via laser.
Multiple removal sessions may be required
 Many patients need to schedule more than one session to completely remove a mole, especially if they will be using laser. It really all depends on how big and raised the mole is.
Mole removal is a delicate procedure and one that does affect your health, which is why it's so important to always work with a qualified professional who can thoroughly examine your moles before removing them. You should always make sure that there are no signs of cancer and that the mole is benign before removing it or doctors won't be able to evaluate your cancer risks later on.
Taking care of your skin should be a top priority so be sure to wear sunscreen daily and to go for regular checkups if you're prone to developing moles.