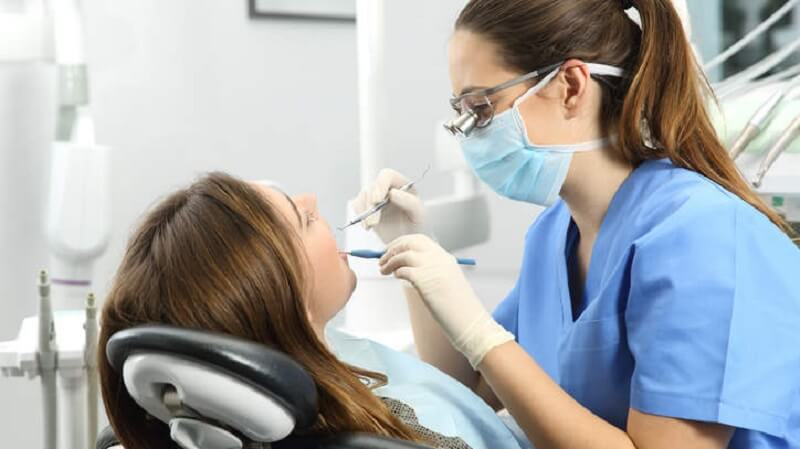 Your smile produces an incredible impact on personal confidence and also on professional growth. A smile can open a door by melting the heart of millions. A knowledgeable Melbourne cosmetic dentist can help you to have a confident and beautiful smile through highly advanced cosmetic dentistry.
The general approach of Sunshine Dental Group is to evaluate your complete oral health that includes the general health and aesthetic appearance of your teeth. It recommends which procedures should be implemented to makeover your smile. It also educates you to know what to expect from these procedures.
The highly qualified and experienced Melbourne cosmetic dentist of Sunshine Dental Group gives you the number of options so that you can decide which type of cosmetic treatments are suitable for you as per your dental conditions and budget.
Approach to Healthy & Sparkling Smile Makeover
The cosmetic dental care begins with the consultation with the professionals of Sunshine Dental Group. They will discuss the successful ways through which they can transform your smile. They utilise the latest cosmetic dentistry treatments to make some amazing transformations.
Here you will receive a comprehensive oral examination with the diagnostic images showing the condition of your teeth. Melbourne cosmetic dentist will discuss the diagnosis with easy to understand language.
The practice offers an extensive range of cosmetic dentistry that includes:
Teeth Whitening: The teeth whitening treatment makes your teeth appear more youthful and brighter. It's a simple, painless procedure, which involves taking the mouth impression to construct custom-fitted trays holding a peroxide-based whitening gel onto the tooth surface. This whitening gel helps in whitening your teeth giving you a gleaming smile.
Dental Implants: Dental implants are the threaded titanium rods that are positioned into the jawbone beneath your gums through a small surgery. Once positioned in place, they allow the cosmetic dentist to mount replacement teeth onto them. They are known to provide the special support for artificial teeth as they fuse to your jawbone.
Porcelain Veneers: Your discoloured, crooked, fractured, un-slightly or uneven teeth can be improved through the use of porcelain veneers. They are a thin laminate of porcelain bonded onto the front surface of teeth. They are one of the most popular options in the field of cosmetic dentistry.
Invisalign: Invisalign teeth aligners are known to effectively straighten your teeth in a more discreet way than the traditional braces. Melbourne cosmetic dentist at Sunshine Dental custom designs it as per the size of your teeth. These removable aligners are very popular and renowned for offering a more comfortable solution to achieve a healthy and beautiful smile.
Mini Implants: Mini implants are similar to regular dental implants. They are smaller in size and designed for narrower teeth and gaps in your mouth. They are used to replace the missing teeth with the purpose of maintaining a healthy oral care solution.
For more information and queries on cosmetic dentistry, feel free to schedule a consultation with Melbourne cosmetic dentist of Sunshine Dental Group.